Sajid Javid pledges more funding for overstretched police
23 May 2018
BBC News
Sajid Javid has promised to ensure police officers have the resources they need to meet their challenges.
The home secretary, whose brother is a chief superintendent in West Midlands, pledged in his first speech to the Police Federation to provide the "tools and powers" frontline officers needed.
He said: "I've seen the impact the job has had on family life."
His predecessors were often criticised by the federation for cutting police budgets.
Mr Javid promised to prioritise police funding during the next Home Office spending review.
And he said £1bn more was already being invested in policing compared to three years ago.
But he acknowledged police forces were under pressure as violent crime increased and the terror threat evolved.
"I'm listening and I get it," he insisted.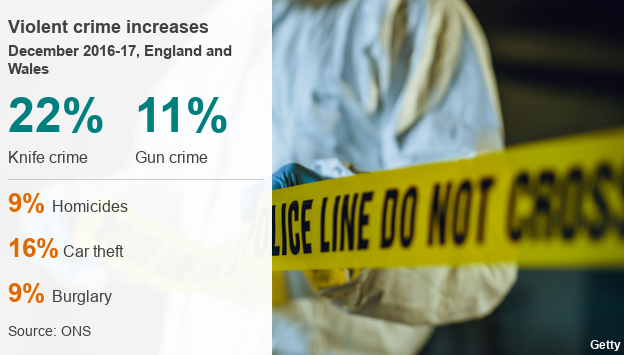 He leant his support to stop and search powers, saying: "Some of you don't feel comfortable using it - and that's not how it should be.
"I have confidence in your professional judgment. So let me be clear - I support the use of stop and search.
"You have to do your job and that means protecting everyone."
Mr Javid became home secretary in April, after Amber Rudd resigned her position amid the Windrush revelations.
The federation, which represents rank-and-file officers across England and Wales, has previously shown home secretaries a frosty reception.
As of September there were 121,929 officers across the 43 forces, a fall of nearly 20,000 people compared to 10 years ago.
Police cuts have come under scrutiny after figures have shown an increase in knife and gun crime.
In London 52 people were killed in the first 100 days of 2018, which raised serious concerns about a rise in violent crime.